Meet the Team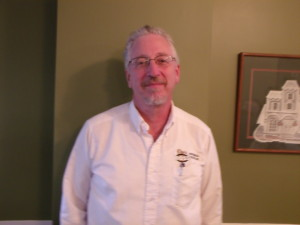 Certified Entomologist ( A.C.E.) Harry Ross, the founder of Ross Environmental Solutions, helps customers to stay safe and healthy with the environmentally responsible pest management that he and his staff practice. Harry has been involved in the pest control industry for more than 25 years.
An alumnus of Indiana University of Pennsylvania, Harry is an avid baseball fan. He loves to cycle and ski, and is also a trained artist who creates in pastels and colored pencils. Harry doesn't like snakes!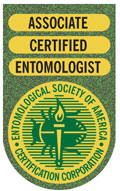 Tech Staff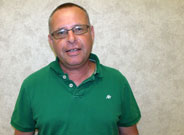 David DiSandro
David has worked in the pest control industry for 12 years, and has been at ROSS Environmental Solutions for 10 of them. David finds servicing his Atlantic County customers very rewarding. Off the job, David enjoys gardening. There's not a pest David doesn't like. He's says they all serve a purpose.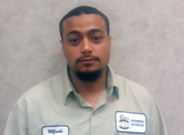 Fred Gomez
Fred is a ROSS Pest Management Technician. He likes that he can help people with their pest problems, but can't stand snakes. He grew up in Cedarville and enjoys fishing and spending time with his beautiful daughter, GiGi.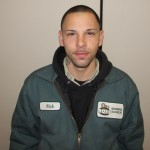 Nick Gutowski
Nick grew up in Bridgeton, NJ where he attended Cumberland Regional High School. He loves helping his customers but absolutely hates spiders.  When Nick is not at work, he likes to go to the gym or work on cars, but his real pride and joy is spending time with his daughter.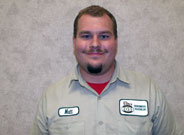 Matt Myers
A College of New Jersey graduate with a degree in business administration, Matt has recently taken the position of Service Manager at ROSS Environmental Solutions. During his free time Matt likes to go backpacking and camping. He also likes to collect coins.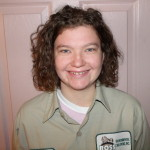 Tia Natel
Tia is from Clayton, NJ where she attended Our Lady of Mercy Academy. Tia has always had an interested in pests and currently services Burlington and Camden County.  Her goal through high school was to be in the pest control business.  On her spare time, she loves hanging out with her three kids and loving husband.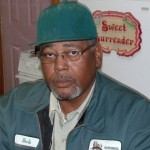 Bob Still
Bob was born and raised in Camden, NJ where he graduated from Camden High School.  When he got out of the Marines, he had a job opportunity to work as a pest control technician.  He has been doing it for over 35 years now.  When he is not fulfilling customer expectations, he loves relaxing at home and watching his New York Giants play.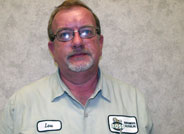 Lou Vallies
Lou trained to be a minister at the Ambassador Christian Academy at the Philadelphia College of Bible. The most enjoyable part of Lou's job as a ROSS Pest Inspector is helping people to solve their problems. He says the most challenging pest — and the one he can't stand — is the bedbug. Lou enjoys spending time with his granddaughter, Skylar, at her gymnastic practices and competitions.
Mike Wolbert
Mike started working for ROSS earlier this year and was quickly promoted to a Pest Management Technician. His favorite part about his job is helping people. Mike enjoys watching sports and is an athlete himself.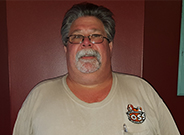 Walt Mangler

Walt grew up in Mount Laurel and later went on to graduate from Lenape High School and Liberty University in Lynchburg, VA.  With being a pest control technician for 8 years, he loves working with wildlife.  Walt says the most difficult thing about the job is educating customers on how they can apply the Integrated Pest Management techniques on a daily basis. As a person, he is conservative and patriotic.  In his free time, he loves landscaping and relaxing with his dogs.
Office Staff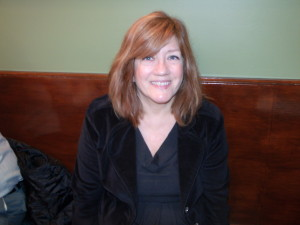 Colleen Ross Office Mgr
Colleen brought 20 years of office experience with her when she began her position of Office Manager back in 1999. Colleen is not just the office manager, she's also a licensed pest control tech (and married to the owner). She considers the staff at ROSS her family. Colleen and Harry have two great children, Zachary and Jessica.
Krystal Andrescavage
Krystal is the ROSS Wildlife Control Coordinator and has been with company since 2008. She likes the challenge of a busy office. Krystal enjoys vintage shopping.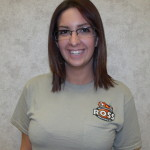 Nikki Purcell
Nikki has been the ROSS Pest Control Coordinator since 2012. She attended Gloucester County Community College where she graduated with Medical Certifications.  On her spare time she loves being crafty, spending time with her family and watching sports.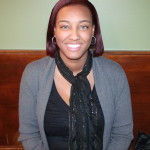 Autumn Person
Autumn grew up in Sicklerville her whole life where she attended Gloucester County Institute of Technology.  She went on to graduate from Gloucester County Community College.  Autumn loves video games, going to the beach and hanging out with friends.  She is also very into sports.

Jason Cristafi in memoriam
Jason began working for ROSS in 2008 and served as Pest Management Technician for Gloucester, Salem, and Cumberland counties. Sadly, Jason passed away suddenly on May 21, 2012. He took great pride in his work, enjoyed his job, and cared about his customers.
ROSS Environmental Solutions has created the Jason Robert Crisafi Memorial Pest Management Technician of the Year Award in his honor. He is greatly missed by his co-workers and his customers.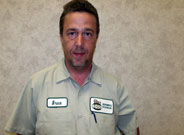 Bruce Bouvier in memoriam
This Pennsauken native started working in the pest control industry in 1992, servicing ROSS customers from 2002 to 2013. Bruce's customers were always the best part of his job. Sadly, on December 28, 2013, Bruce passed away after a long, tough battle with cancer. Bruce was always a devoted supporter of Autism Speaks and the New Jersey 21 Club for special-needs adults. The shining light of his life was his son, Austin.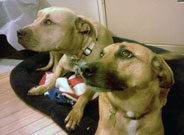 Bedbug dogs
Customers might hear the sounds of barking when calling the office. That's because Bugsy and Tallulah come to work with their ROSS family every day.